Vintage-inspired shaving brush
Loaded with a badger hair gel knot in a fan shape
Available in yellow & cream, butterscotch & cream, butterscotch & black, turquoise & black, red & cream
Vintage-inspired shaving brush
Loaded with a synthetic, black & white knot
Available in yellow & cream, butterscotch & cream, butterscotch & black, turquoise & black, red & cream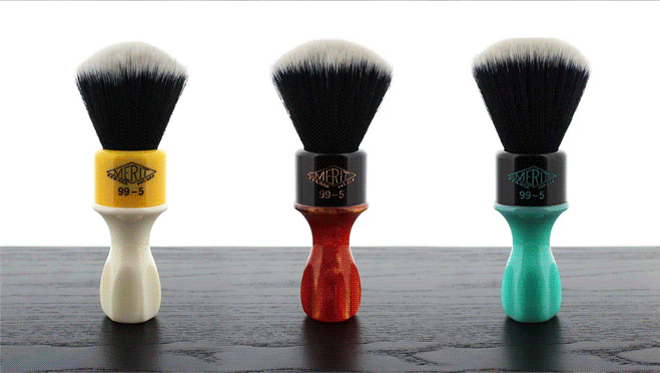 ---
Ring us at (877) 710-6037
or email contact@westcoastshaving.com

365 Day Returns
You are receiving this email because you subscribed to receive updates and special offers from us.
Remember to add contact@westcoastshaving.com to your address book so you don't miss any of our emails.

West Coast Shaving
3873 Schaefer Ave, Unit H
Chino, CA 91710

© 2020 West Coast Shaving, All rights reserved.